OSTRAS
The Ostras Beach Club of Marina di Pietrasanta was previously known, in the golden years of Versilia, as a disco "Il Barattolo"
The Ostras nightclub is now open mainly during the period from Easter to September and is dated as the Ostras New Year.
This is a difference between all the other nightclubs for two important peculiarities: in addition to being present in the place where the bale is located directly on the beach. In fact it is in most of the rooms the entrance is allowed to those who are at least eighteen (but in some cases even 16/17) access to the Ostras can be accessed alone at the age of 25 years. This is the ideal destination for those who do not particularly want to have too young boys, such as for bachelor parties and stag parties, of which Ostras is very often the stage.
Over the years, many internationally renowned artists have followed the Ostras consul, and the venue has been the stage for important tours such as Ibiza's Pacha, Samsara on the Beach, Insomnia and Vice is Nice.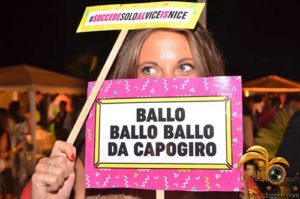 STRUCTURE
The restaurant consists of the beach, its true soul and the internal room used for evening events or restaurant areas when the weather is not allowed for dinner outdoors.
The beach
The beach as we have said is certainly one of the great strengths of the Ostras Beach Club. It positions the center with its back to the sea and observes the Console with the front and the main track. On the sides of the track are the two Privè, the most desirable table areas during the long Ostras summer nights. Then we find a third private near one of the 3 bar points and along the perimeter of the room the tables called "tents", so it is recommended because they consist of the gazebo managed during the day by the beach establishment. Password to blossom with your feet on the sand.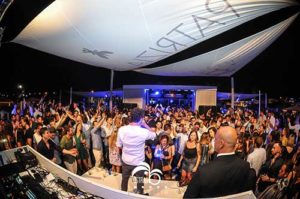 The Inner Room
In the inner room the refined restaurant service is held and when the weather conditions are unfavorable they are also managed in an excellent alternative as a ballroom. This is the area that is used internationally on winter dates, such as the New Year. It has various table areas, a main track and a large American bar.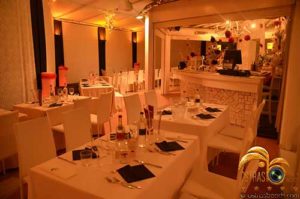 The Beach Club
Ostras Beach Club is not just nightlife: during the hot summer days Ostras is one of the most refined beach resorts in the area and offers its customers gazebos, bar / restaurant service, sunbeds, and an exclusive situation for many customers, who often they decide to stop also for the disco.